Hi all,
I've actually had a Helix just over a year now - and have found this forum invaluable... but hadn't gotten around to signing up. But having just bought a
second
Helix for spares, I guess I have to admit to myself that I have a problem...
My first Helix came with 70,000 miles on it... plus an aftermarket Japanese exhaust, tinted screen - oh and the bystarter was knackered. I bought it a few months before the London Ultra Low Emission Zone
https://tfl.gov.uk/modes/driving/ultra-low-emission-zone
came into effect... as a 1990 bike, the Helix wasn't exempt - and riding into London was going to cost £12.50 a day once ULEZ was in place... so I figured I'd enjoy the bike for a few months and then get it sold on.
But instead, the bike got under my skin. I greatly enjoyed un-bodging previous bodges, and the Helix is a hoot to ride (it's my first automatic) so took the bike for an emissions test. Which it failed...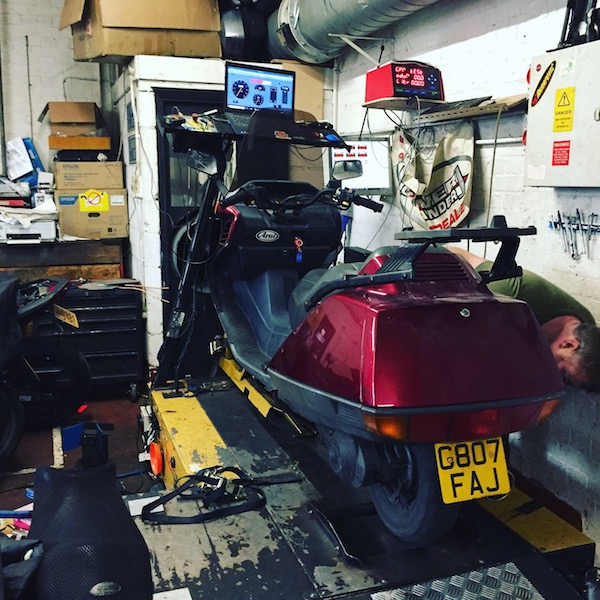 At which point a cat was fitted, the bike was retested, and passed. It's probably the only ULEZ exempt Helix in the world...
The plan with the new Helix is to break it for parts, and build one good bike out of two OK bikes. Which means I'll be back here asking silly questions I'm sure...
I've blogged a bit about my Helix too - if you're interested
https://blog.quirke.org/motorbikes/helix/2018/12/01/post.html
https://blog.quirke.org/helix/electrics/2019/01/13/post.html
https://blog.quirke.org/motorbikes/helix/electrics/2019/04/27/post.html
https://blog.quirke.org/helix/motorbikes/2019/10/08/post.html
https://blog.quirke.org/helix/ulez/2019/11/16/post.html
Cheers
Steve